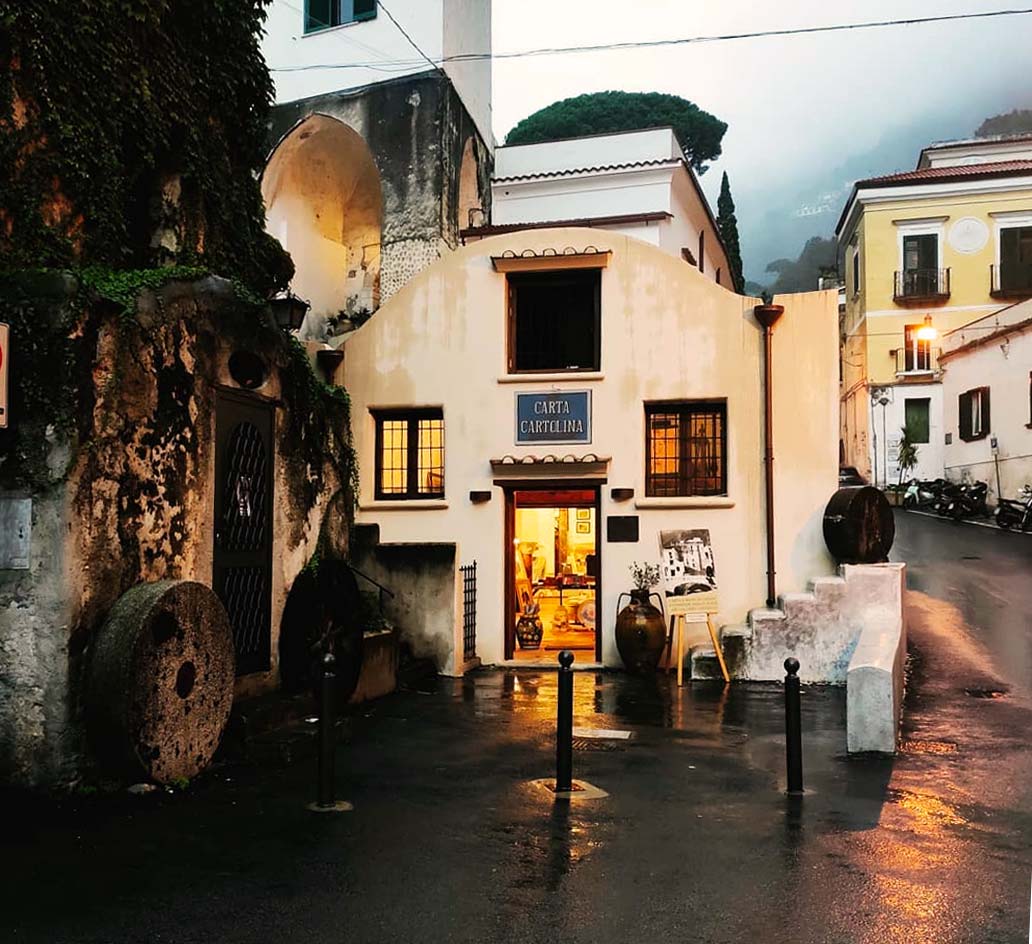 La Scuderia del Duca has moved to the new headquarters in Via Marino del Giudice, in an old paper mill, one of the few remaining, completely renovated.
You know that La Scuderia del Duca is much more than an Amalfi paper dealer. Entering our former paper mill, now our main store, you will breathe a unique atmosphere in which art and history intertwine. From sculpture to handcrafted works made of Amalfi paper, you will recognize in all products the unique touch of authentic value.
Like our pulcinella, or the bronze sculptures depicting Narcissus and Venus, made in Naples from the late nineteenth century, or our collection of antiques and old photographs. To frame everything then, the notebooks expertly decorated by expert and creative hands, each different from the other, all unique, in Amalfi paper, some bound with ancient pages from the 1700s.