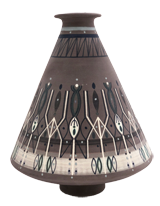 Ceramic art by Antonio Franchini
Antonio Franchini ( Bologna 1923 – Raito 2006 ) He was a member of the historic avant-garde Italian art. Soon after the 2nd World War he joined the MAC (Concrete Art Movement). International artist active on the Amalfi Coast. Large selection of vases, dishes and more made at the Arte Ceramica Fusco Giovanna manufacture in the early 1980s.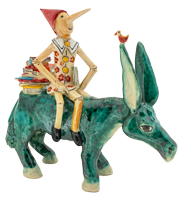 A selection of contemporary ceramics produced in Vietri sul Mare by the best artisan artists.